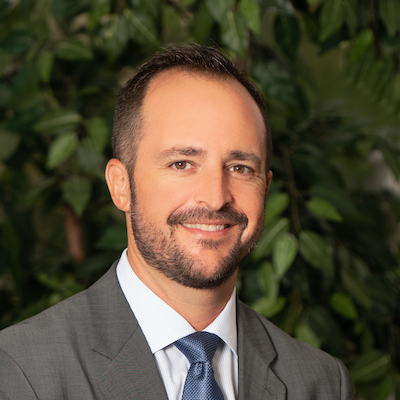 Brad H. Milhauser, J.D., LL.M.
Managing Partner
Estate Planning, Asset Protection, Probate, and Trust Administration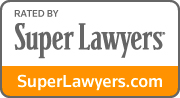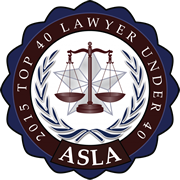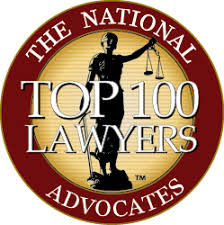 Brad H. Milhauser, J.D., LL.M. is a managing partner of the firm. Prior to opening this firm, he worked with two of the premier South Florida estate planning firms during which time he gained valuable, hands-on experience in providing comprehensive representation in estate planning, asset protection, business succession planning and estate and trust administration.
Mr. Milhauser earned his LL.M. in Estate Planning from the University of Miami School of Law. Prior to obtaining his LL.M. degree, he attended St. Thomas University School of Law where he was a member of Law Review and served as a judicial intern for the honorable David M. Gersten, Chief Judge of the Third District Court of Appeal, Miami, Florida.
Mr. Milhauser is also active in the South Florida community. In 2011, Brad participated in the Glass Leadership Institute (GLI), which is a nationally recognized young leadership development program for the Anti-Defamation League (ADL) offered throughout the country. Mr. Milhauser was invited to serve as a Co-Chair for the GLI program in 2013 and again in 2014. In addition, he is a board member of ADL's Florida Regional Board.
Educational Background
University of Miami School of Law, LL.M. in Estate Planning, 2008
St. Thomas University School of Law, Juris Doctorate, 2006
Syracuse University, Bachelor of Science in Information Studies and Technology, 2001
Honors and Awards
Dean's Merit Scholarship Recipient, St. Thomas University School of Law;
Dean's List: Fall 2005 and Spring 2006, St. Thomas University School of Law;
Book Award: Contracts II, St. Thomas University School of Law;
Book Award: Appellate Advocacy, St. Thomas University School of Law;
Book Award: Legal Thought, St. Thomas University School of Law;
Book Award: Criminal Procedure II, St. Thomas University School of Law;
St. Thomas Law Review, Articles Editor, 2006, St. Thomas University;
Awarded Judicial Internship for the Honorable David M. Gersten, Third District Court of Appeal
Florida Super Lawyers, Rising Star 2015 – Estate Planning & Probate
Florida Super Lawyers, Rising Star 2016 – Estate Planning & Probate
Florida Super Lawyers 2017 – 2023 – Estate Planning & Probate
The National Advocates, Top 40 Lawyers Under 40 – Wills, Trusts & Estates, 2017
American Society of Legal Advocates, Top 40 Lawyers Under 40 – Trusts & Estates 2017
Special Licenses/Certifications
The Florida Bar
Florida Notary Public
United States Tax Court
Bar/Professional Activity/Community Involvement
Chair, Law Enforcement Committee of the Anti-Defamation League, Florida Region, 2017-2018
Board of Directors, Vice President of Programming, Greater Boca Raton Estate Planning Council, 2017-2018
Member of the South Palm Beach County Bar Association, 2006 – Present
Member of the Estate Planning Council of Boca Raton. 2010-Present
Member of the American Bar Association, 2006-Present
Member of the Asset Preservation Committee of the Florida Bar, 2012-Present
Co-Chair, Glass Leadership Institute of the Anti-Defamation League, Boca Raton Chapter, 2014
Co-Chair, Glass Leadership Institute of the Anti-Defamation League, Boca Raton Chapter, 2013
Graduate of the Glass Leadership Institute of the Anti-Defamation League, Boca Raton Chapter, 2011
Board of Directors, Member, of Anti-Defamation League, Florida Regional Board, 2014-2022
Co-Chair, Law Enforcement Committee of the Anti-Defamation League, Florida Region, 2015-2016
Publications
"Practical Issues in Forming a Domestic Asset Protection Trust for a Non-Resident"
Wealth Counsel Quarterly, Vol. 6, No. 3, July 2012
"Asset Protection Considerations for Business Owners"
Wealth Counsel Quarterly, Vol. 3, No. 1, January 2009
Scholarly Lectures
Speaker: "Florida Business Organizations: Choosing the Right Entity," Boca Raton, Florida, August 2010
Speaker: "Estate Planning – Issues to Consider When Designing Your Plan," Palm Isles, Boynton Beach, Florida, January 2012
Speaker: "Caring for Yourself and Your Family: A Unique Team Approach to Physical, Social and Financial Well-Being," Delray Beach Public Library, Delray Beach, Florida, January 22, 2014
Speaker: "Protecting Your Health and Wealth," Premier Residences of Boca Raton, Boca Raton, Florida, February 8, 2014
Speaker: "Caring for Yourself and Your Family: A Unique Team Approach to Physical, Social and Financial Well-Being," Abbey Delray, Delray Beach, Florida, March 10, 2014
Speaker: "Caring for Yourself and Your Family: A Unique Team Approach to Physical, Social and Financial Well-Being," Boca Raton Public Library, Boca Raton, Florida, April 9, 2014
Speaker: "Caring for Yourself and Your Family: A Unique Team Approach to Physical, Social and Financial Well-Being," Grand Villa of Delray West, Delray Beach, Florida, April 24, 2014
Speaker: "Retirement Planning Today, Estate Planning Section," Florida Atlantic University, July 2, 2014
Speaker: "Retirement Planning Today, Estate Planning Section," Florida Atlantic University, October 28, 2014
Speaker: "An Intelligent Approach to Wealth Transfer," Abbey Delray, Delray Beach, Florida, November 25, 2014