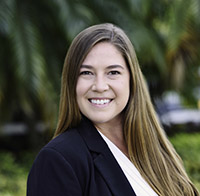 Sara A. Harmon, Esq.
Associate Attorney
Trust, Estate and Guardianship Litigation
Sara A. Harmon, Esq. is an associate attorney with the firm. Ms. Harmon focuses on trust, estate, and guardianship litigation. Ms. Harmon earned her J.D. from Loyola University New Orleans with a concentration in tax law and international trade law. Prior to obtaining her Juris Doctorate, Ms. Harmon earned her B.A. from the University of Georgia. Ms. Harmon began her legal career as an Estate Planning associate attorney in the Broward County area working in the fields of trust and estate law, probate, and asset protection.
Memberships
Florida Bar
Broward County Bar Association
Florida Notary Public